CrazyBomb Painting
Monday, December 2, 2019
Oil Painting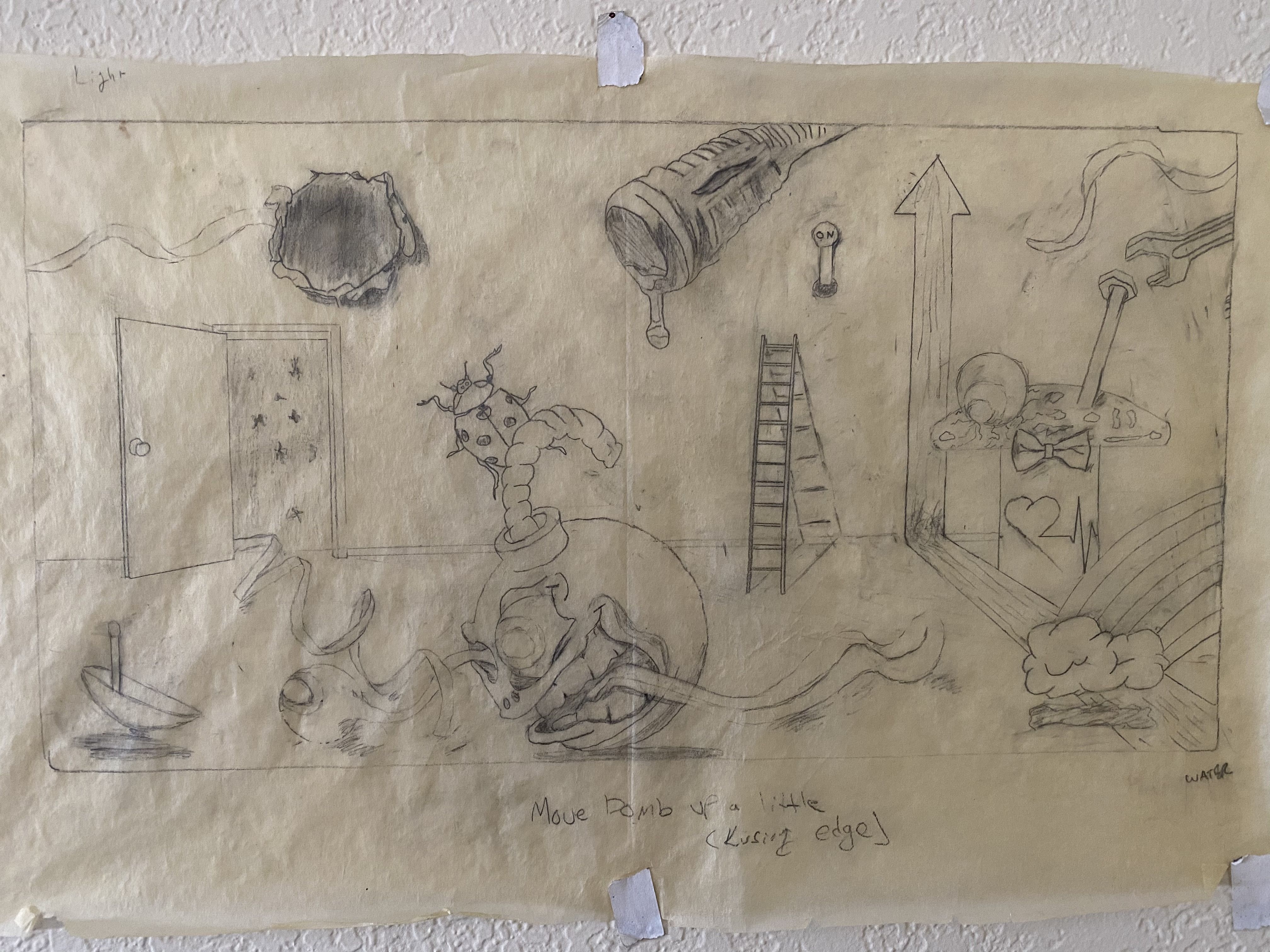 Sketched out some ideas for my next oil painting. Going to transfer this to a 12" x 6" canvas and start underpainting. I'm excited to work with much smaller brushes and details. I need the practice. And I suck at drawing, so this was some good practice on that front too.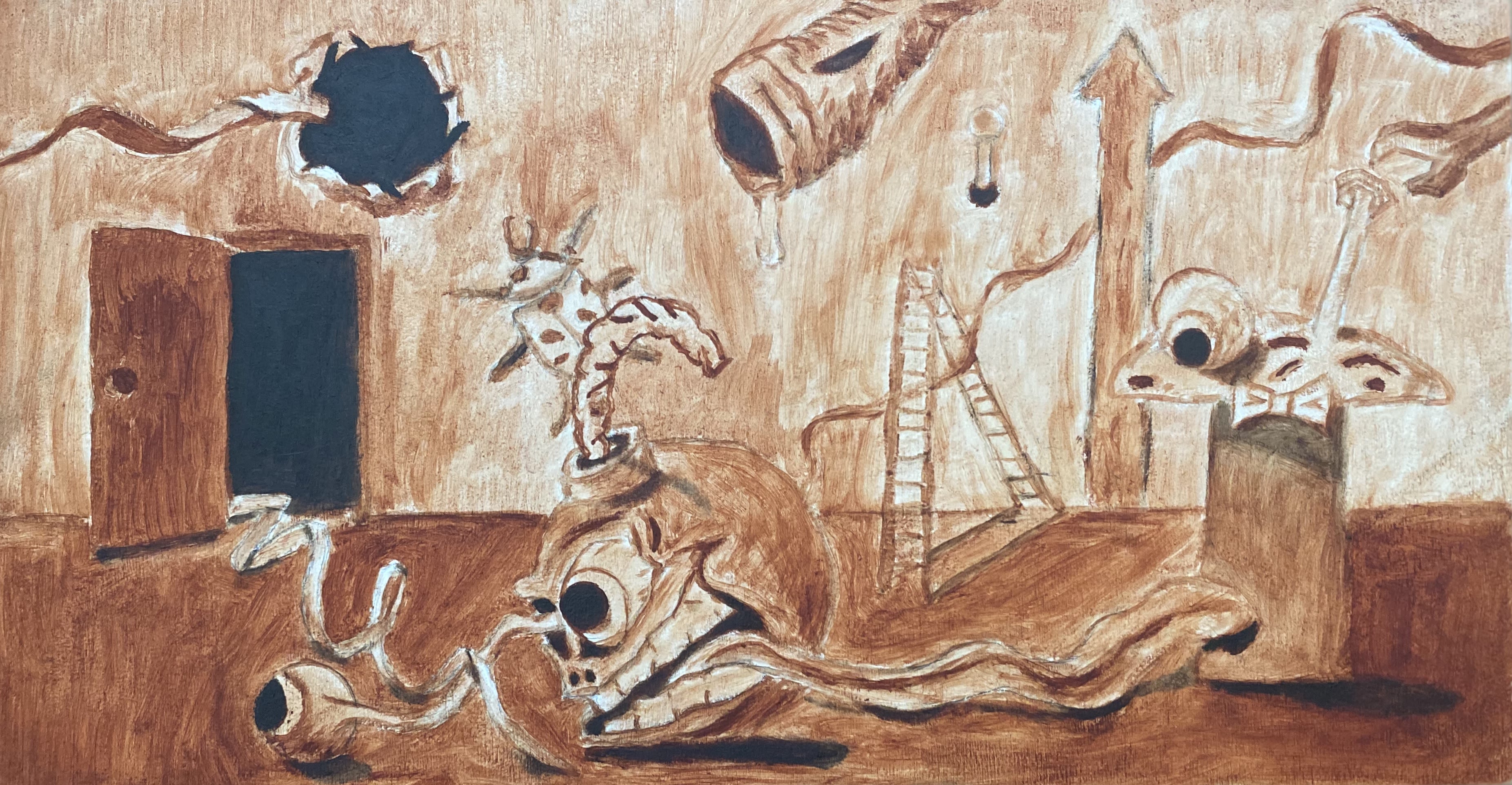 I've moved on to other works. It was fun to experiment a bit with this underpainting. I'm just going to leave this piece as a brown underpainting and call it 'done' for now.

12" x 6" oil painting on wood panel.
Monday, August 10, 2020, 04:32 PM
12" x 6" Underpainting on Wood Panel